Hackers penetrate the systems and infect with malicious software. The malware is hidden in the system to infect it. Hackers used to slowly act on it and take full control of your system. You might not realize a hacker is already inside your system. But there are definitely signs you have been hacked.
So, we have decided to give the overview of twelve signs you have been hacked.
Along these lines, we should get to it. Here are 12 indications that should trigger the entirety of your alerts.
What are the signs you have been Hacked?
1.Gadgets suddenly slowing down / restarting
If your system slows down or reboots suddenly, then it's advisable to perform a scan.
It's essential that you perform the scan of your system at least once a month.
In Windows 10, there is built-in malware protection called Microsoft Windows Malicious Software Removal Tool. This helps to detect and remove the threats.
However, this needs to be updated with the new version.
2. Apps and Programs starting to crash
Applications and programs frequently crashing signals that something had gone wrong. So, it's time to be alert and needs to check what's gone wrong.
In this case, we need to put our gadget in safe mode and fix the problems.
Safe mode is designed to help you find problems with the gadgets. But it can be done only when the gadget is "OFF" normally.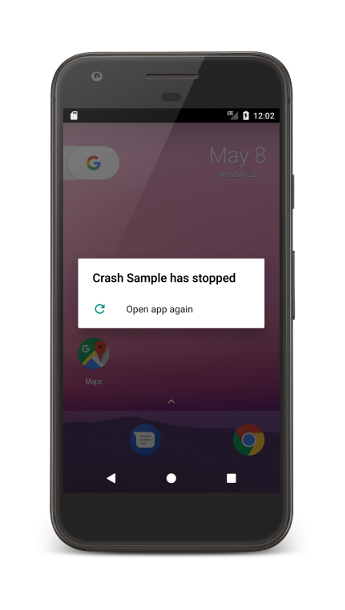 Generally, a system can get into the safe mode by pressing or holding certain keys. If you aren't sure about your device, use the help facility in the device page of your system to get to the Safe mode.
With Safe mode, we can delete and uninstall the Apps or programs which are not in use.
Hence, when the Apps or Programs start crashing, it's mandatory that one takes the above-said precautions.
3. Pop-up Ads Popping up – Signs you have been hacked
This comes through an intrusive notification in a small window that suddenly appears in the foreground of the screen.
The malware sends this intrusive notification to your gadgets to eat up your data.
These Pop-ups inject malware on your system, which in turn kills your data as well as slows down the system.
Hence, for any reason, one should not click the Pop-Up window.
In Android mobiles also a lot of Pop-up Ads are popping up.
You can turn Pop-ups ON or OFF in your settings.
Open the Chrome App on your Android Phone
Tap "Settings" at the right of the address bar
Click Site Settings -> Pop-Ups and Redirects
Turn Pop-Ups and Redirects ON or OFF
You can allow notifications only from specific sites according to the necessity.
4. Usage of data hitting high – Signs you have been hacked
Sometimes, when malware hits the gadgets, more data may be consumed than regular consumption. So, you should check the bandwidth consumption as frequently as you can.
Bandwidth consumption can be checked with the Internet Provider's website.
Internet providers may have Internet bandwidth Usage or Data Monitor option, which varies based on the providers.
Compare data usage with your regular usage. If it is more and unusual, you need to be alert. Your system might have been eyed by malware.
For Android Phones, you can check data usage under the Network & Internet option of Settings.
So, if you are skeptic about your gadgets being infected, you can scan your system immediately and rule it out.
5. Video Buffering– Signs you have been hacked
If the system starts buffering during video streaming, chances are there your system has been hacked.
Another culprit that buffers video during live streaming might be a slow network connection.
So, you need to check the Internet Connection. If connection strength is good, then you need to be wise.
Sometimes, neighbours may steal your connection. Hackers may redirect your Internet connection to illegitimate servers.
So, check the DNS settings and detect the loophole. There are some online tools available to protect from hijacking.
6. Suspicious activities in Social Network
Keep checking your banking details. If there is any suspicious activity, immediately change your password.
Keep an eye over your social network posts and your E-Mail folders.
Your friends may receive social media invitations from you that you had not sent.
Hackers may create a fake page in your name and send friend requests.
In this case, you need to change your password and also take action according to the cyber law.
If you find any unknown person doing shopping in your name, then take actions like credit card freezing, account details locking, etc.
Hence, checking the online activities should be your regular practice.
7. Ransomware message – Signs you have been hacked
You may get a message saying, 'Your files are encrypted', and you may be expected to pay ransom to decrypt the files.
There is a chance that the whole system is locked because of Ransomware.
Click here to learn about the Ransomware.
8. Having unwanted browser toolbars
It is a common misuse activity. Your browser may show some new toolbars which may pretend to help you.
Unless you know it is from a known vendor, better don't select that toolbar. It may inject malware.
So, it is good to avoid malicious toolbars.
9. Mouse moving without control and making selections
You may notice the mouse pointer moving without any control and selecting the programs automatically. Then, you need to understand that it is the sign of malware being injected/hacked.
Then, immediately change your login names and passwords.
Check your bank transactions and all the files on your system.
If it gets damaged much, file a case based on cyber law.
10. Automatically redirecting to unwanted websites
Once the user clicks a URL, it automatically redirects to the illegitimate websites.
The user doesn't realize that it is done by cybercriminals.
You have to check the website with the keywords whether it's the original website and a legitimate one.
11. Unwanted Software Installs
Unwanted software Installs is one of the major signs you have been hacked.
It may be malicious software and injects the legitimate files.
12. Fraud protection alert – signs you have been hacked
Fraud / Fake alert message may pop-up from antivirus software or any protection software.
It is one of the major signs of the system being hacked or injected with malware.
The strategy behind this is, when the user clicks the link on the fake alert, it redirects the user to an illegitimate website.
So, be cautious while getting alert messages from an antivirus or protection software.
These are the major signs you have been hacked.
Prevention is better than Cure
We have discussed the signs you have been hacked. Keep an eye on these indications and symptoms and be cautious about these. If signalled, take necessary action immediately and keep monitoring the device.
Use an updated version of Antivirus software. The passwords also need to be changed regularly.
Yes, prevention is better than cure.
Want even more Resources..
Here 's a few links to our favorite resources on this topic..